Say hello to the Healthy Weight, Happy Life Program
Date:
Friday, May 10, 2019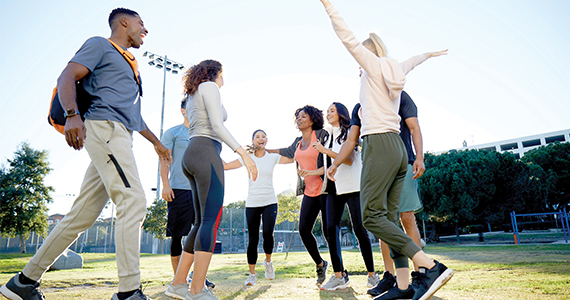 Here's how to begin your journey toward achieving and maintaining a healthy weight. 
---
RESULTS START HERE
Choosing to become a healthier, happier you is the first step on a new journey. Along with your Herbalife Nutrition Independent Distributor, this simple guide will help you through the early stages of achieving your healthy weight. Key elements include:
• How to start a healthy, active lifestyle
• Self-empowerment
• Long-term weight management
SUPPORT WHEN YOU NEED IT
It's your journey, but you're not in it alone. Your Distributor gives you one-on-one coaching, support, expertise and motivation when you need it. They'll be with you every step of the way. If you need anything, all you have to do is ask.
YOUR GUIDE TO HEALTHY WEIGHT LOSS
STEPS
#1 Basics of Weight Management
#2 Prepare for Change and Find Confidence
#3 Your Personalized Protein Target and Meal Plans
#4 How to Make a Shake
#5 Start Your Exercise Program
#6 How to Use Our Products
#7 Be Part of the Community
#8 Track Your Progress and Stay in Touch
---
HELPFUL LINKS AND RESOURCES
Educating yourself on the best nutrition and fitness tips can help you get the results you want. We're always researching new health trends, routines and scientifically proven breakthroughs. Keep up with our latest updates.
Fitness.Video.Herbalife.com – Exercise videos for all levels.
DiscoverGoodNutrition.com – A source for healthy eating, beauty and exercise articles.
YouTube.com/HerbalifeIntl – Find recipes for Formula 1 shakes, healthy meals and snacks, created by our nutrition experts.
START WITH A SHAKE
Formula 1 + Protein Drink Mix + 8 oz. of water provides portion control, nutrition you need and an easy, delicious meal that is low in calories. With so many new flavors and recipes, you're free to mix things up whenever you want.
STAY CONNECTED
Let your Distributor know the best way they can stay in touch with you. Regular check-ins with them will help keep you going, especially when it's hard to stay motivated.
JOIN THE COMMUNITY


Facebook.com/Herbalife
@Herbalife #PurposeDrivenResults