Tomato Smoothie Shake
Date:
Tuesday, 8 February 2022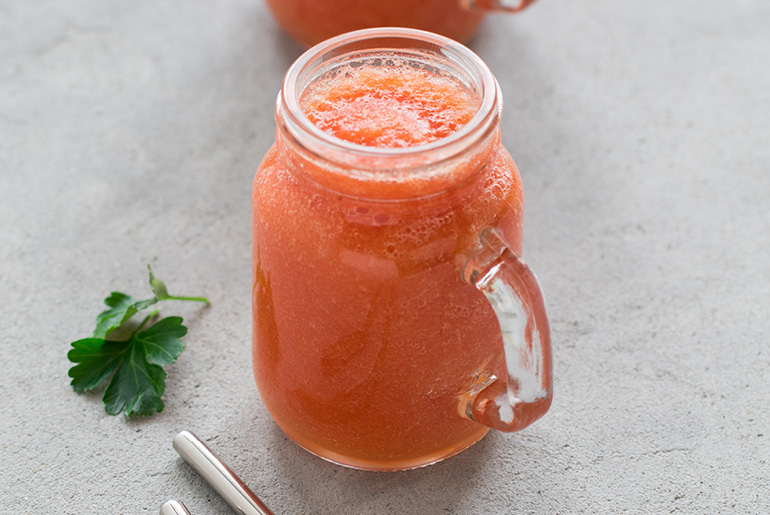 Ingredients
24 g Tomato Soup with Basil
6 g Personalised Protein Powder
15 mL Herbal Aloe Concentrate Original
4 tomatoes, cut in quarters and frozen
1 carrot, peeled and chopped
¼ tsp. pepper
1 celery stick, chopped
2 tsp. sugar (to taste)
1 tsp. lemon juice
6 ice cubes
How to Prepare:
Using a blender, combine ingredients and blend. You can either blend the ice with it or serve the smoothie over the ice.
NUTRITIONAL INFORMATION
Calories 170 • Protein 16 g • Fibre 8 g • Carbs 20 g • Fat 1 g
Always read the label – use only as directed.
Nutrition content is approximate and based on values obtained from www.CalorieKing.com.au.