Summer Berries Bowl
Date:
Tuesday, 8 February 2022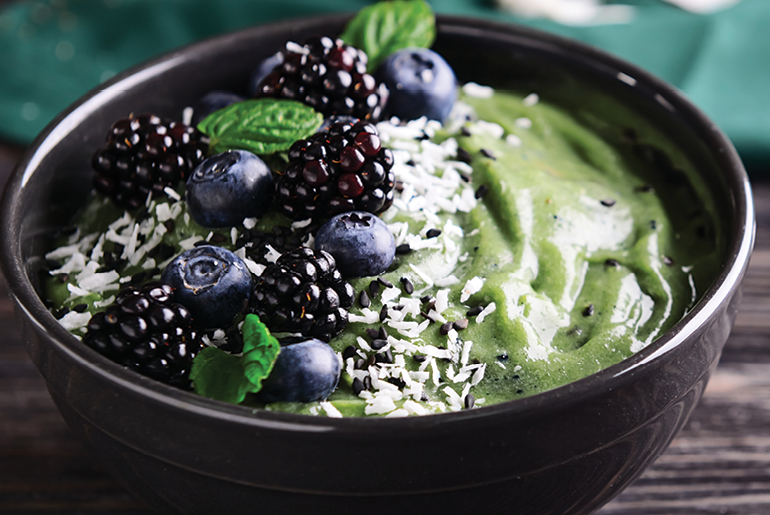 Ingredients
30 g Formula 1 Select, Natural Vanilla Flavour
1 fresh or frozen banana
1 fresh or frozen mixed berries
250 mL non-fat milk
½ tsp. spirulina
3-5 ice cubes (optional)
How to Prepare:
Add all ingredients in the blender and blend until smooth, transfer to a serving bowl.
If desired, top with a selection of frozen berries, toasted coconut flakes, granola and banana slices to serve.
NUTRITIONAL INFORMATION
Calories 326 • Protein 22 g
Always read the label – use only as directed.
Nutrition content is approximate and based on values obtained from www.CalorieKing.com.au.