Post Workout Almond-Nana Shake
Date:
Tuesday, 8 February 2022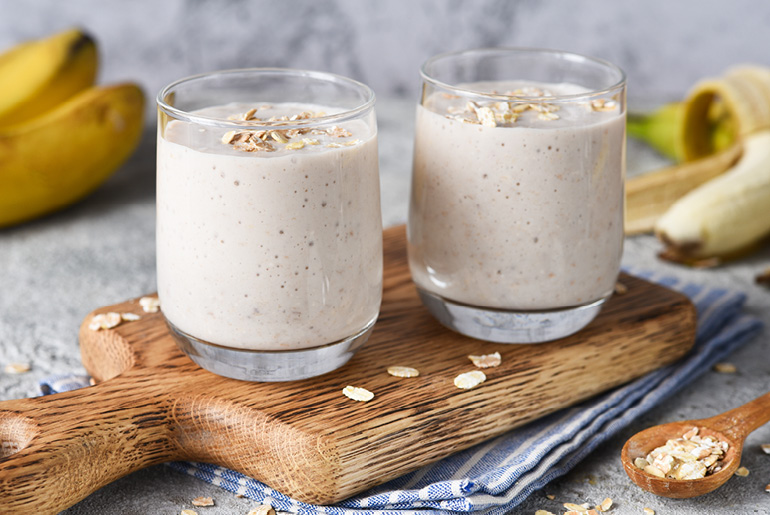 Have within 30 minutes of finishing your workout
Ingredients
28 g Herbalife24 Formula 1 Sport
1 tsp. almond butter
1 small banana
30 g oats
200 mL skim milk
3-5 ice cubes
Directions:
Combine ingredients in a blender and mix well.
NUTRITIONAL INFORMATION
Calories 479 • Protein 27.2 g
Always read the label – use only as directed.
Nutrition content is approximate and based on values obtained from www.CalorieKing.com.au.